What should you include with your small business security system in Myrtle Beach?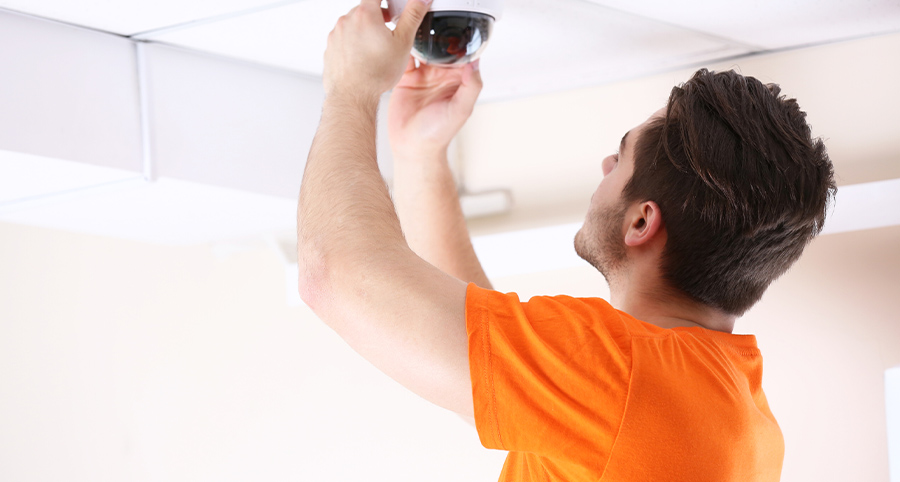 You've experienced firsthand the trials and tribulations it took to get your company going. Now you must defend it. Elements such as video cameras, round-the-clock monitoring, and entrypoint sensors will go a long way to safeguard you from the various hazards you could encounter. Although your company is distinct from others, there are a range of critical components that all small business security systems in Myrtle Beach ought to have. Explore what they are and how they are able to benefit you.
Video surveillance is a must for your Myrtle Beach business
In order to protect your bottom line, you need to be ready for risks like theft and vandalism. By utilizing inside and outside surveillance, you'll have the ability to observe patrons, team members, and crucial areas like entries and check-out stations all day long. Not only will you be able to make a recording of suspicious activity, you'll have the chance to prevent it from occurring at all.
One of the leading ways to halt a prospective burglar is by employing well-positioned surveillance cameras. Tools such as the Vivint Outdoor Camera Pro will even actively deter thieves. Here's how this valuable camera may benefit your business:
Smart Deter: This unit will notify thieves that they've been found by producing a loud alarm and brightening a red, LED circle.
Vibrant imaging: You'll be able to see exactly what's occurring with high-definition, wide-screen viewing, and night vision.
Cell phone access and alerts: Whenever something occurs on your premises, you need to know immediately. When using this Vivint video camera with the helpful Vivint app, you are able to obtain on-the-spot alerts and review current or recorded footage directly from your smartphone.
Install door and window sensors and motion detection equipment
Your security cameras may be all that's required to discourage prowlers but you'll still want to have a secondary line of protection if a break-in happens. Door and window sensors, motion detection devices, and glass break sensors will safeguard your most vulnerable access areas. If a device is tripped, you and your 24-hour monitoring specialists will be alerted immediately.
Your small business security system in Myrtle Beach needs safety alarms and 24-hour monitoring
The employees and patrons of your company need to be secured along with your expensive belongings. If an emergency like flooding or a fire happens, you ought to have a device in place that not only notifies occupants rapidly but also contacts you and your monitoring experts. Vivint's smart flood, smoke, and carbon monoxide detectors will help minimize risk and injury while getting emergency personnel to your business promptly.
Myrtle Beach smart locks are ideal for many businesses
Would you like to know who's coming to or departing your place of business? Would you like to control access to particular spaces? Smart locks provide that functionality. You can even have updates dispatched straight to your mobile device and lock or unlock doors using the Vivint app.
Request small business security systems in Myrtle Beach
A multi-faceted Vivint security system with round-the-clock monitoring, cell phone access, and a complete range of smart components is one of the best things you can do to safeguard your business. You'll also benefit from a professional installation that makes sure all hardware is connected properly and working as anticipated. Contact (843) 483-5033 or submit the ensuing form to start on your new business security system.
Areas Served Around Myrtle Beach By Smart Security Specialists Your Local Vivint Authorized Dealer